Dr. Shailesh Jhawar
Director E-ICU (HOPE Critical Care)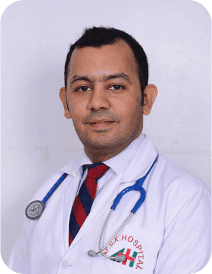 FRCA (U.K.)

Malviya Nagar, Jaipur
Critical Care Doctor in Malviya Nagar,Jaipur
Overview
Dr. Shailesh Jhawar is a highly experienced medical professional specializing in the field of General Anaesthesia. With an impressive work experience of 19 years, he has made significant contributions to the healthcare industry and has earned a reputation for his expertise in providing safe and effective anesthesia care to patients.
As the Director of the E-ICU (Electronic Intensive Care Unit), HOPE Critical Care, Dr. Jhawar plays a crucial role in managing critical care services and overseeing the delivery of intensive care remotely. This innovative approach combines advanced technology and medical expertise to monitor and provide care to patients in real-time, regardless of their physical location. Dr. Jhawar's leadership and extensive knowledge in the field of anesthesiology make him well-suited for this challenging role.
Qualification
MBBS
FRCA (U.K.)
Fellowship in Royal Life Support Accreditation, specialized in providing essential life support techniques in critical situations. He is focused to handle emergencies and ensure patient safety
Fellowship in Critical Care and Cardiothoracic Anaesthesia, with specialized training to equip him with comprehensive expertise in managing critical care patients and administering anaesthesia during cardiothoracic surgeries
Fields Of Experience
He has over nineteen years of experience in the field of General Anaesthesia.
He is the founder of Hope Critical Care, E-ICU (Electronic Intensive Care Unit) which involves the use of advanced telemedicine and electronic monitoring technologies to provide intensive care services remotely. E-ICU enables real-time monitoring and intervention for critically ill patients, even in distant locations, improving patient outcomes and access to specialized care.
Areas of expertise
Critical Care
Heart Failure Treatment
Stroke Treatment
Our Locations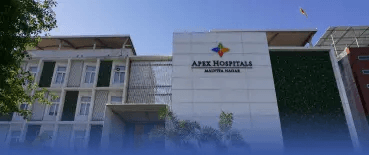 Apex Hospitals
Malviya Nagar, Jaipur
SP-4 & 6, Malviya Nagar Industrial Area, Malviya Nagar, Jaipur Rajasthan, 302017
200 +

Beds

70 +

Doctors

40

Nurses