Apex Hospitals - Leading Super-Specialty Hospital for Urology and Kidney Transplants in Rajasthan
Best Urology Hospital in Jaipur
Experience world-class healthcare services at Apex Hospitals, the best urology and kidney transplant hospital. Trust our expert doctors and modern facilities for your health needs.
Apex Hospitals' Department of Urology offers comprehensive services to diagnose and treat urological diseases. This includes diagnostic tests such as urine tests, blood tests, and imaging studies. The department at the best urology hospital in Jaipur also provides a variety of treatments, including medication, surgery, and minimally invasive procedures such as laser therapy. Robotic kidney transplantation is the most sophisticated procedure performed at Apex Hospitals. We offer a dialysis unit facility and all treatment modalities for end-stage kidney disease, including CAPD.
Doctors with Experience of More than 10 Years
Team of Experienced Urologists and Nephrologists
Kidney Transplant Unit
50+ Kidney Transplants Performed
AKI and CKD Management
Uro-Onco Surgery
Understanding Urology and its Importance
Urology is a branch of medicine that deals with the urinary tract. This includes the kidneys, bladder, ureters, and urethra. The urinary system removes waste from the body, so it must function correctly. Urologists are specialists who diagnose and treat conditions related to this system.
Urological issues can be both common and complex. They can range from urinary tract infections (UTIs) and kidney stones to bladder cancer and urine incontinence. It's essential to address these issues promptly to prevent them from developing into more severe problems. That's why having access to a skilled urologist is so crucial.
Super-Specialty Hospital Facilities and Locations in Rajasthan
Apex Hospitals is a multispecialty chain with locations throughout Rajasthan, such as Jaipur, Sawai Madhopur, Jhunjhunu, and Bikaner.
The hospital's facilities are state-of-the-art, with the latest equipment and technology to ensure patients receive the best care. The hospital's urologist is also highly trained and committed to providing compassionate, patient-centred care.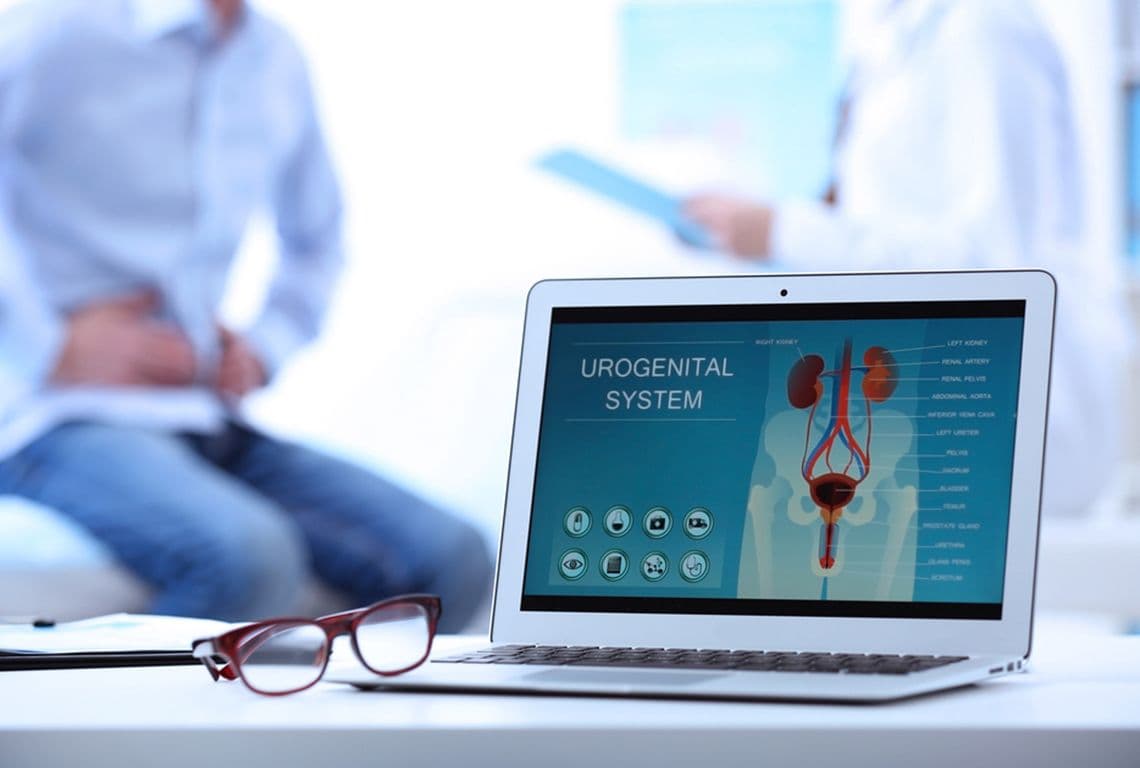 Treatments

Urinary Incontinence
Urinary incontinence is a lack of bladder control, most common in older people and women who have given birth or gone through menopause.

Urinary Tract Infections (UTIs)
A urinary tract infection (UTI) is an infection of the urinary tract. The kidneys, ureters, bladder, and urethra comprise the urinary system. The bladder and urethra are the most commonly infected parts of the urinary tract.

Bladder cancer
Bladder cancer is a prevalent type of cancer that starts in the bladder cells. The bladder is a muscular hollow structure in the lower abdomen that holds urine.
How to Book an Appointment at Apex Hospitals?
Apex Hospitals is the best choice if you are looking for the best heart care near you. The hospital has a user-friendly website that allows patients to book appointments online. Patients can also call the hospital's dedicated helpline to book an appointment. The hospital has a team of dedicated staff who assist patients in booking appointments and provide them with all the necessary information regarding their visit.
Procedures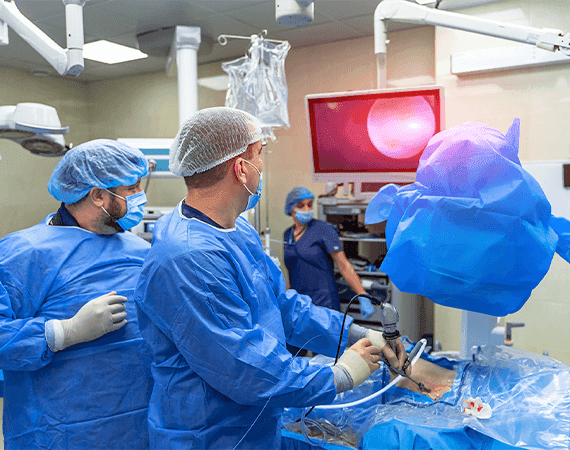 URS
It is a treatment that involves inserting a small, flexible scope (ureteroscope) via the urethra into the bladder and ureter to diagnose and treat urinary system issues such as stones. Without requiring an incision, the stone can be removed.
Apex Hospital Renal Sciences Department
Whether you're dealing with a minor urological issue or a more complex condition like kidney disease, Apex Hospitals' Department of Urology and Nephrology services can help. With multiple locations throughout Rajasthan, it's easy to find a hospital that's convenient for you. With our patient-centred approach and commitment to providing the best possible care, you can rest assured that you're in good hands.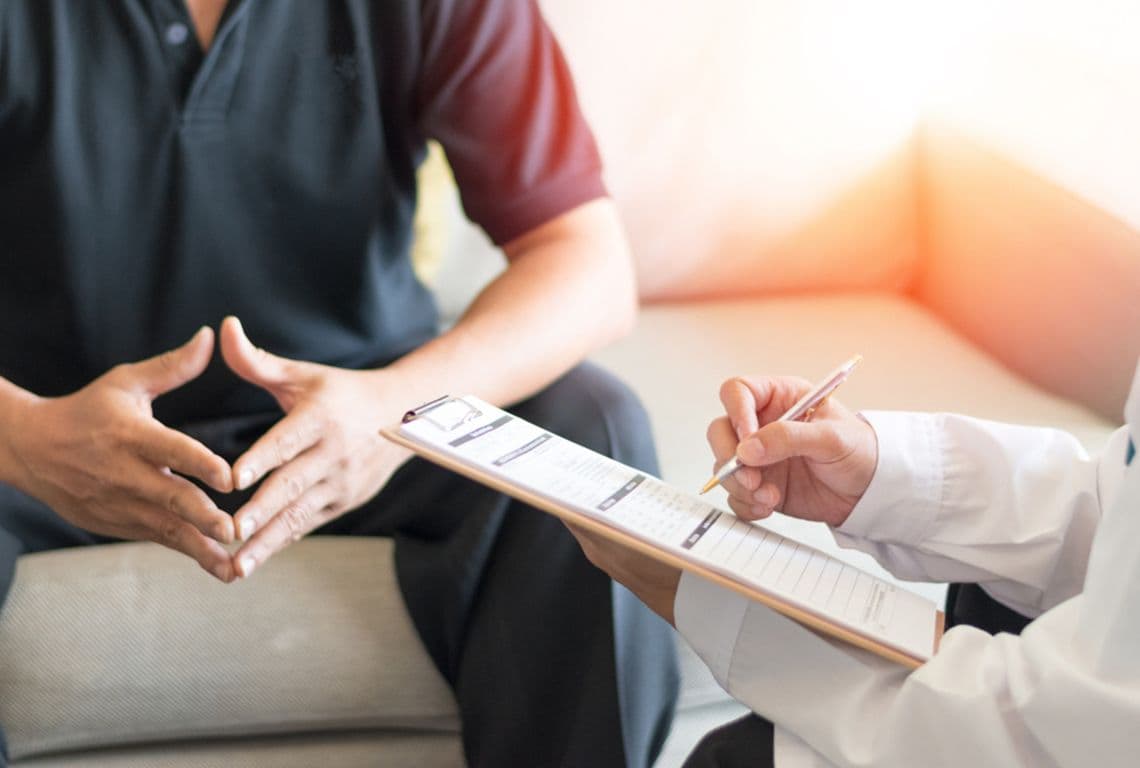 Our Locations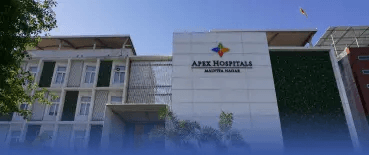 Apex Hospitals
Malviya Nagar, Jaipur
SP-4 & 6, Malviya Nagar Industrial Area, Malviya Nagar, Jaipur Rajasthan, 302017
200 +

Beds

70 +

Doctors

40

Nurses