Neurosurgery Department
Neurosurgery Hospital in Jaipur
Find the top surgeons and latest technology in neurosurgery at Apex Hospitals, the best hospital in Rajasthan. Trust us for your healthcare needs.
At Apex Hospitals, neurosurgeons diagnose and treat brain and spine disorders through surgical procedures. General neurosurgery, surgery for brain tumours, complex spine disorders, stereotactic radiosurgery, and vascular diseases are some of the specialities offered by the Department of Neurosurgery. Around fifty or more surgical procedures are carried out each year by our highly trained and experienced neurosurgeons, who use cutting-edge technology and the most recent medical developments.
Doctors with Experience of More than 12 Years
Team of Experienced NeuroSurgeons
10 Bedded Neuro ICU with Best-in-Class Ventilators
2550 + Brain Surgery and 2400+ Spine Surgery
Doctors Trained from PGIMER & Wooridul Hospital, South Korea
12000+ Patients Treated
The Neurosurgery department at Apex Hospitals
The Neurosurgery department at Apex Hospitals is staffed by highly qualified and experienced neurosurgeons specialising in treating various neurological disorders. The department offers advanced treatment options for conditions such as spinal cord tumours, headaches, epilepsy, and brain tumour. The neurosurgeons at Apex Hospitals are experts in their field, with years of experience and training in the latest techniques and technologies.
Apex Hospitals uses the latest technology and equipment for neurosurgery, including advanced imaging techniques, surgical equipment, and monitoring systems. The neurosurgery hospital in Jaipur invests heavily in the newest technology to ensure patients receive the best care. The advanced technology and equipment used at Apex Hospitals enable neurosurgeons to perform complex procedures precisely and accurately.
Expert Team of Neurosurgeons at Apex Hospitals
The neurosurgeon at Apex Hospitals is highly qualified and experienced, with a deep understanding of the latest techniques and technologies in neurosurgery. The team of neurosurgeons at Apex Hospitals is dedicated to providing the best possible care to patients, focusing on compassionate treatment. The neurosurgeons work closely with other medical professionals at Apex Hospitals to provide a comprehensive approach to patient care.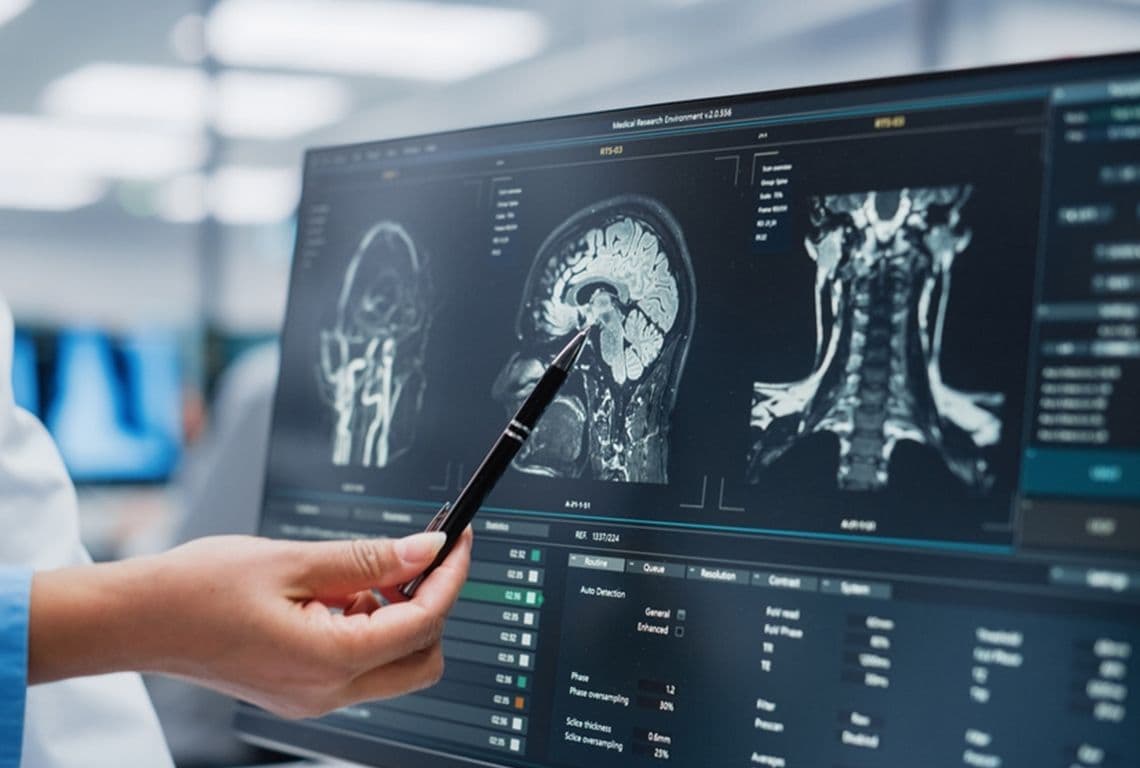 Treatments

Stroke
A stroke occurs when blood flow through the brain changes. Brain cells receive oxygen and nutrients from the blood. Cells that do not receive enough oxygen suffer and finally die if blood cannot flow to a portion of the brain.

Aneurysms
An aneurysm is an artery enlargement produced by a weakening in the arterial wall. However, there are often no signs a ruptured aneurysm can result in fatal complications.

Brain Tumours
Brain tumors, which can afflict children and adults, can be malignant (cancerous) or benign (noncancerous). Brain tumors, whether malignant or not, can impair brain function if they grow large enough to impact adjacent tissues.
How to Book an Appointment at Apex Hospitals?
Apex Hospitals is the best choice if you are looking for the best heart care near you. The hospital has a user-friendly website that allows patients to book appointments online. Patients can also call the hospital's dedicated helpline to book an appointment. The hospital has a team of dedicated staff who assist patients in booking appointments and provide them with all the necessary information regarding their visit.
Procedures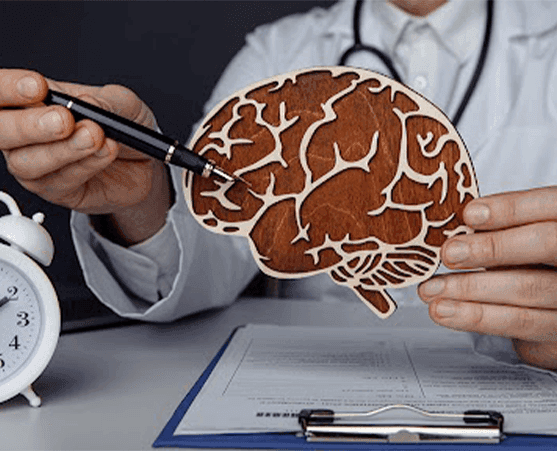 Stroke Management
Stroke management is a critical component of our commitment to safeguarding health and well-being. Our dedicated team of medical professionals specializes in this specialized field, offering swift and comprehensive care to individuals affected by strokes. With a steadfast commitment to patient recovery and improved quality of life, we empower individuals to overcome the challenges of stroke, regain their independence, and embrace a brighter and healthier future.
Apex Hospitals' Commitment to Compassionate Care
At Apex Hospitals, patients are at the centre of everything they do. The hospital chain is committed to providing compassionate care to all patients, regardless of their medical condition or background. The staff at Apex Hospitals is trained to provide personalized care focusing on empathy and understanding. The hospital chain also offers support services to patients and their families, including counselling and support groups.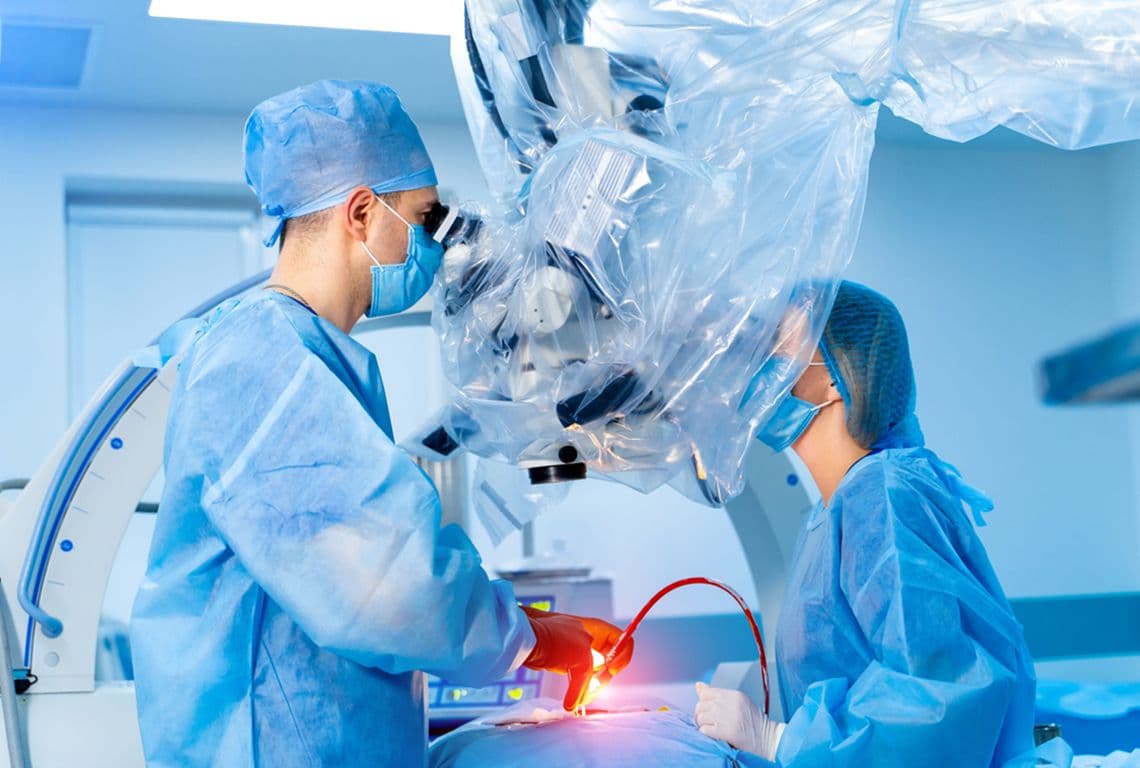 Our Locations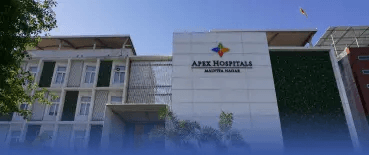 Apex Hospitals
Malviya Nagar, Jaipur
SP-4 & 6, Malviya Nagar Industrial Area, Malviya Nagar, Jaipur Rajasthan, 302017
200 +

Beds

70 +

Doctors

40

Nurses