Neurology Department
Neurology Hospital in Jaipur
Our team of experienced neurologists uses the latest technology to provide top-quality healthcare at Apex Hospitals- the leading healthcare provider in Rajasthan. Discover advanced neurology treatments today.
The Neurology Department of Apex Hospitals is a beacon of hope for neurological patients. Patients with neurological disorders receive specialised care, enhancing their quality of life. The department's team of specialists is committed to keeping abreast of the most recent technological and scientific developments to provide patients with the best possible care.
Doctors with Experience of More than Ten Years
Team of Experienced Neurologists and NeuroSurgeons
Ten Bedded Neuro ICU with Best-in-Class Ventilators
Most Advanced Intra-Operative Neurophysiology Nerve Monitors
Advanced Neuro Instrumentation, Including Neuro Endoscopy
Brain And Spine Treatment
What Is Neurology?
Neurology is the medical speciality that focuses on studying and treating diseases and conditions that affect the neurological system. The nervous system is an intricate and highly developed network that controls and orchestrates various bodily functions. It can be broken down into two main categories:
- Central Nervous System: Brain and Spinal Cord
- Peripheral Nervous System: all other nerves and sensory receptors, including the eyes, ears, skin, etc.
A neurologist is a medical practitioner who has chosen to specialise in neurology. Neurologists specialise in diagnosing and treating conditions in the brain, spinal cord, and nerves. Neurologists are not trained to perform surgical procedures. They will make a referral to a neurosurgeon for any of their patients who require surgical treatment.
Patients with neurological diseases can trust the expertise of Apex Hospitals' Neurology Department. Diagnosis, treatment, and management of neurological illnesses are just some of the many services provided by the department. Each patient receives individualised attention from the department's specialists to enhance their quality of life.
Apex Hospitals' Neurology Department and its Contribution to Patient Care
The department's cutting-edge infrastructure guarantees the highest quality of care for patients. Our neurology hospital in Jaipur uses advanced equipment and the latest research and developments to execute over fifty surgical procedures monthly.
The most severe cases of brain and spinal tumours, nerve damage, disc prolapse/herniation, spinal dislocation, and dysraphism have all been successfully treated in our facility. The department is dedicated to keeping up with cutting-edge research and technological developments to ensure patients receive the finest care possible.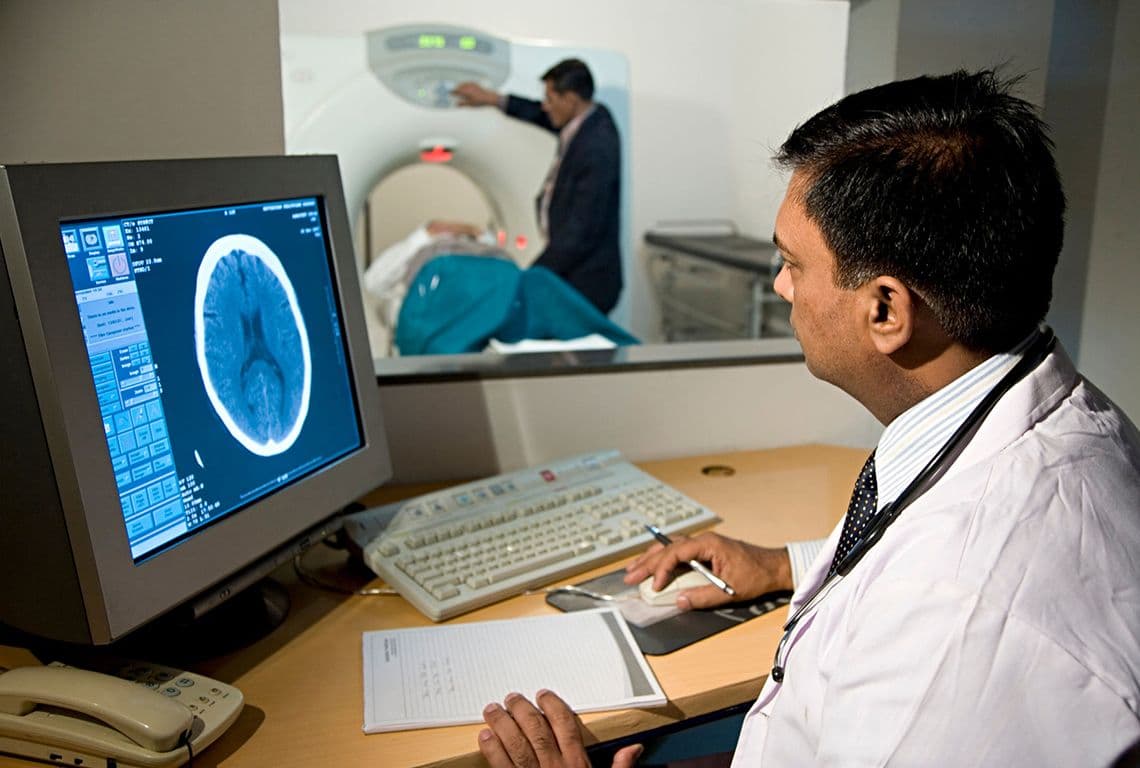 Treatments

Epilepsy
Epilepsy is a neurological condition marked by frequent seizures. A seizure is typically characterized as a brief change in behavior caused by a momentary shift in the brain's electrical activity.

Parkinson's disease
Parkinson's disease is a progressive ailment that affects the neurological system and the nerve-controlled areas of the body.

Alzheimer's disease
Alzheimer's disease is a brain ailment that gradually damages memory, thinking skills, and the capacity to do the most basic tasks.
How to Book an Appointment at Apex Hospitals?
Apex Hospitals is the best choice if you are looking for the best heart care near you. The hospital has a user-friendly website that allows patients to book appointments online. Patients can also call the hospital's dedicated helpline to book an appointment. The hospital has a team of dedicated staff who assist patients in booking appointments and provide them with all the necessary information regarding their visit.
Procedures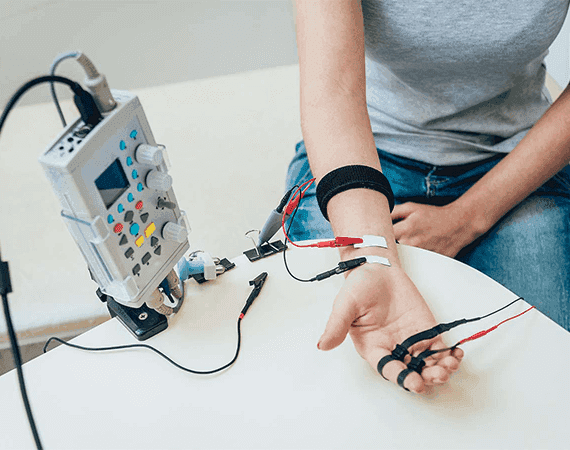 Nerve Conduction Study
The Nerve Conduction Test is a cutting-edge diagnostic procedure that offers crucial insights into the health and functioning of the nervous system. Our specialized team of healthcare professionals excels in this advanced technique, providing personalized nerve conduction assessments to enhance our understanding of patients' neurological well-being.
The Latest Technology and Techniques Used by Apex Hospitals' Neurology Department
The Neurology Department at Apex Hospitals is outfitted with cutting-edge and latest technology and techniques to assist in diagnosing and treating neurological disorders.
Apex hospitals offer the best possible care to patients with their latest technology, which includes:
10-bedded Neuro ICU with best-in-class ventilators
Modular Neuro Operation Theatre Equipped with Carl-Zeiss Vario S88 Microscope, C-ARM, CUSA (Ultrasonic Aspirator), Stryker Electric Drill System, and Neuro Endoscopes for both spinal and cranial surgeries
The most advanced intra-operative neurophysiology nerve monitors
Advanced neuro instrumentation, including neuro endoscopy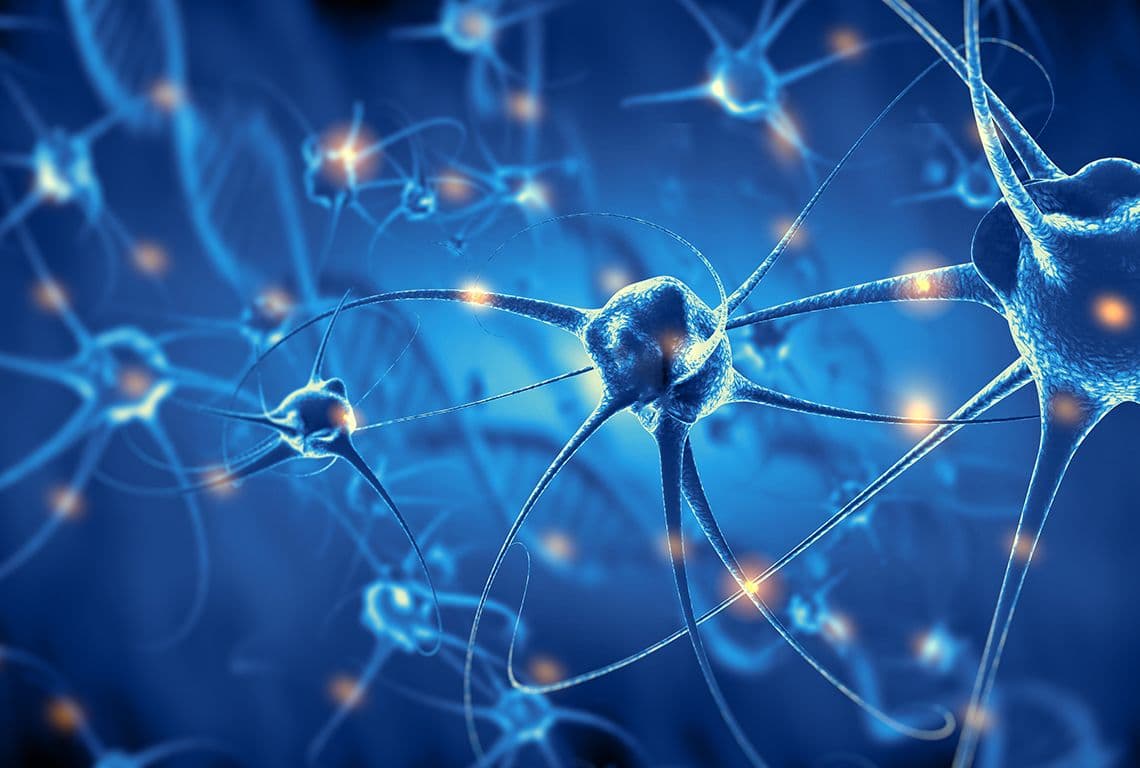 Our Locations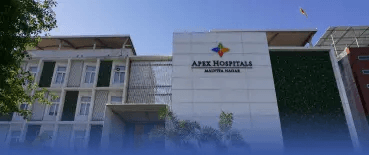 Apex Hospitals
Malviya Nagar, Jaipur
SP-4 & 6, Malviya Nagar Industrial Area, Malviya Nagar, Jaipur Rajasthan, 302017
200 +

Beds

70 +

Doctors

40

Nurses