Apex Hospitals
Apex Hospitals is a renowned chain of super-speciality hospitals managed and run by expert medical professionals with over 30 years of experience. One of the critical features of Apex Hospitals is its accreditation by the National Accreditation Board for Hospitals (NABH). With a commitment to providing exceptional healthcare services, Apex Hospitals currently manages more than 500+ beds across its various locations, such as Jaipur (Malviya Nagar, Mansarovar), Sawai Madhopur, Bikaner and Jhunjhunu.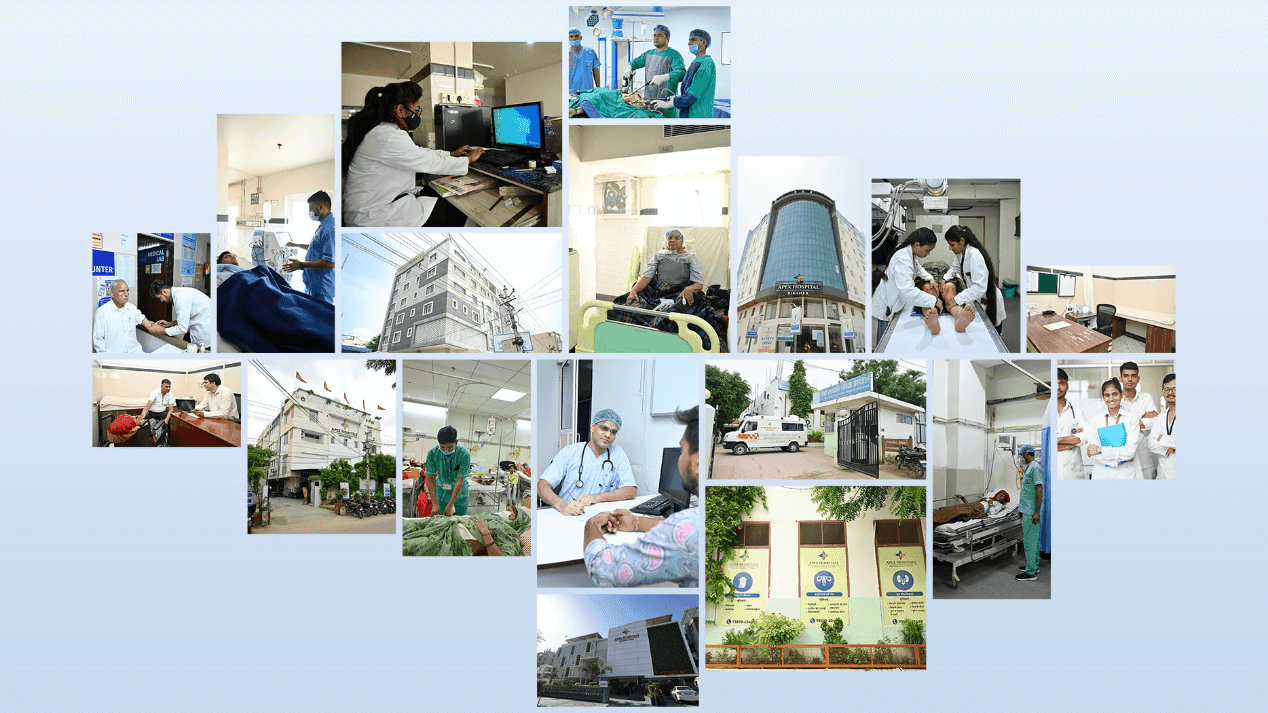 Our Vision
To deliver quality-conscious and technology-driven contemporary healthcare across segments in an environment oriented towards patients and staff needs with all endeavours to ensure continuous education and training for multi-faceted personal and linear organizational growth.
Our Mission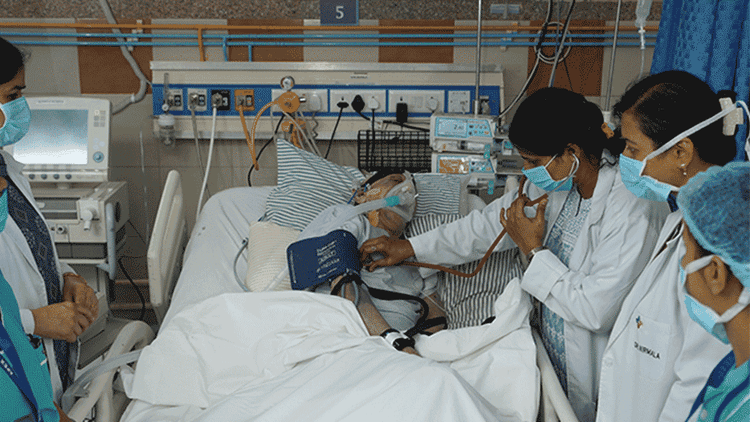 To provide holistic quality care at a minimal cost in a hygienic environment with perseverance, dedication, and compassion.
Our Core Team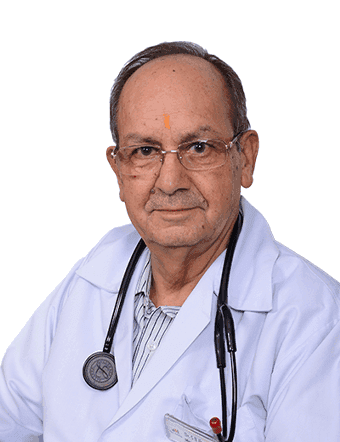 Dr. Shiv Bhagwan Jhawar
M.D. – General Medicine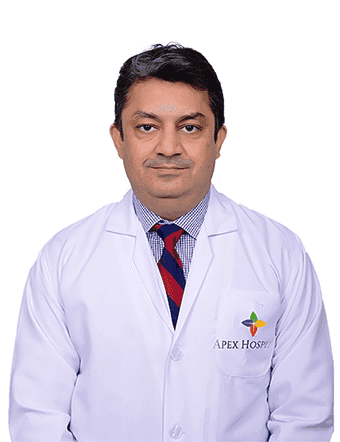 Dr. Sachin Jhawar
MS, MRCS (Edinburgh, UK), AFRCS (Dublin, Ireland), EITS (Diploma in Tele-surgery, Strasbourg, France)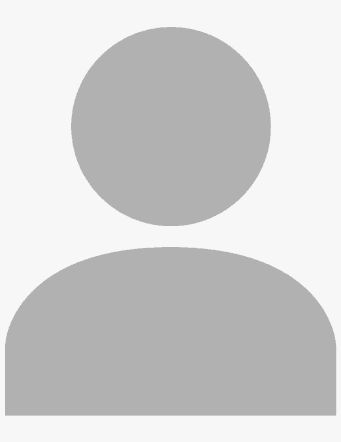 Dr Shailesh Jhawar
FRCA (UK) 2005-2009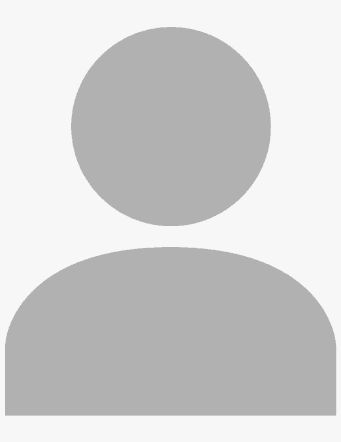 Dr Sheenu Jhawar
Trained at Ivy League Universities Including Harvard, University of Oxford, University of Edinburgh, University of North Carolina, and IIM Ahmedabad.
Our Values
Empathy and Compassion
We prioritise empathy and compassion in our patient care. They are the cornerstone of our commitment to the well-being of each patient. With warmth and sincerity, we treat each patient like family.
Integrity
It is our guiding principle. At Apex Hospitals, your trust is our foundation, and we strive to maintain it every step of the way.
Excellence
Excellence is the essence of Apex Hospitals. Our expert medical team, state-of-the-art technology, and patient-centered approach come together to deliver the highest quality care. Apex Hospitals strives for excellence in every aspect, ensuring your health is in the best hands possible.
Team Work
At Apex Hospitals, teamwork is the heartbeat of our success. Our diverse and skilled healthcare professionals collaborate seamlessly to provide comprehensive and personalized care for every patient. By working together, we leverage our collective expertise to overcome challenges and achieve remarkable health outcomes.
Transparency
Transparency defines our commitment at Apex Hospitals. We believe in open communication and providing clear, honest information to our patients and their families. From treatment plans to financial matters, we ensure transparency in every step of the healthcare journey. Your trust matters to us; we strive to build it through transparency.
Our Journey
Apex Hospitals Pvt Ltd started in Year 1986 with a SS Diagnostic Center with Ultrasonography.
1994-2000
Commissioned 50 Bed Hospital Facility.
Brought Minimal Invasive Surgery in Rajasthan.
Became the First Hospital in Rajasthan to get ISO 9000:2008 Certification.
2001-2005
Recognized with Smile Train (USA-based outfit) to Perform Cleft Lip and Cleft Palate Surgeries Established Department of Advanced Laparoscopic Surgery.
2006-2010
Commissioned Additional 50 Beds and Departments of Urology.
Upgraded Critical Care Unit with 28 beds as per NABH Guideline.
Started the Department of Gastroenterology and Endoscopy Suite.
Commissioning of Cath Lab and Cardiology Department.
2011-2015
Started Blood Bank and CT scan Services.
Started Kidney Transplant Unit and performed first Laparoscopic Donor Nephrectomy in Rajasthan.
Became the Third Hospital in Rajasthan to get NABH & National Accreditation Board for Testing and Calibration Laboratories (NABL) Accreditation.
Commissioning of Second Facility at Mansarovar, Jaipur.
Organized the Annual National Critical Care Conference (IMPACT).
Inaugurated Audiology and Speech Therapy Department.
Commissioned Oncology Department with Asian Cancer Research Institute.
The foundation of 100 Bed Multi-speciality Hospital Facility at Suratgarh.
Represented Rajasthan at International Medical Tourism Destination, Dubai and Muscat Established State-of-the-art Dialysis Centre.
2016-2019
Started Apex Comprehensive Cancer Care Centre.
Established Radiation therapy with state-of-the-art Elekta Synergy.
Got investment from Somerset Indus Capital Partners to expand the footprint of Apex Hospitals in Rajasthan.
Established Third Facility in Sawai Madhopur- Apex Ranthambore Sevika Hospital.
2020-2023
Established the Fourth facility in Jhunjhunu in 2021.
Established the Fifth Facility in Bikaner in 2022.
Dhadhkan, our early detection of heart disease check-up, is doing 500 Check Ups per month.
50 Kidney transplants done by a team of Doctors (Dr Saurabh Jain, Dr Alok Jain, Dr Ajay Pal Singh, Dr Ashwini Kapoor) & 45 Transplants done in the last 12 Months in Malviya Nagar.
Our Facilities
Our facilities are equipped with state-of-the-art medical and surgical interventions to provide our patients with the highest level of care. We offer specialized units such as emergency ICUs, NICUs, hybrid Cath Labs, kidney transplant units, bone marrow transplant units and CTVS ICUs.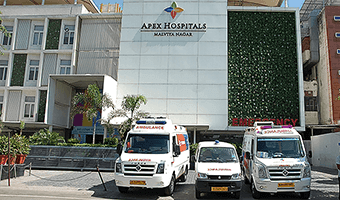 24/7 Emergency and Trauma Facilities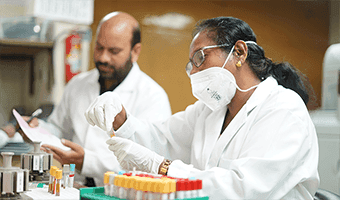 Laboratory Services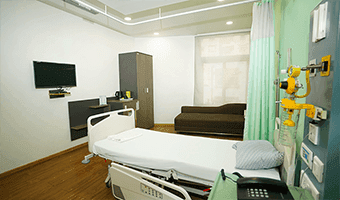 Super Deluxe and Deluxe Rooms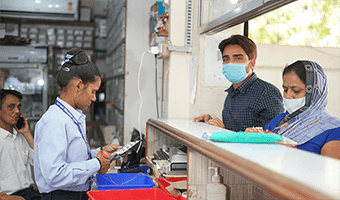 24/7 Pharmacy Access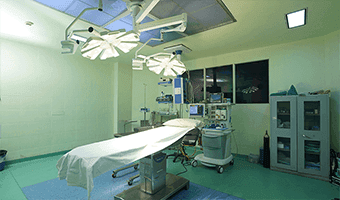 Advance Hybrid Cath Lab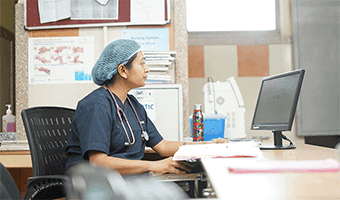 Telemedicine Facilities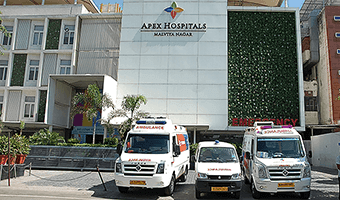 24/7 Emergency and Trauma Facilities
About Our Investor

Investors play a crucial role in the growth and development of companies, especially in the healthcare industry. One notable investor in this sector is Somerset, a private equity firm focusing on investing in growth-oriented healthcare companies in India. Led by experienced professionals like Avinash Kenkare and Mayur Sirdesai, Somerset Indus Healthcare Fund aims to support the growth of healthcare companies in India.
Over the past three years, Somerset Indus has provided financial support to Apex Hospitals, enabling the hospital group to enhance its tertiary care services and venture into cutting-edge initiatives like E-ICU. Apex Hospitals and their E-ICU industry, Critical Care Hope, in the Funds of Funds report by the National Investment and Infrastructure Fund (NIIF), further highlight their significant impact. This recognition solidifies Apex Hospitals' position as a family-led organization dedicated to providing healthcare in underserved markets.
Our Locations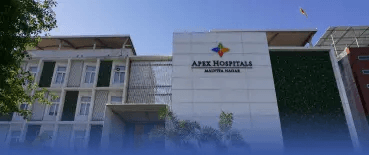 Apex Hospitals
Malviya Nagar, Jaipur
SP-4 & 6, Malviya Nagar Industrial Area, Malviya Nagar, Jaipur Rajasthan, 302017
200 +

Beds

70 +

Doctors

40

Nurses