Dr. Priya Mathur
Director - Critical Care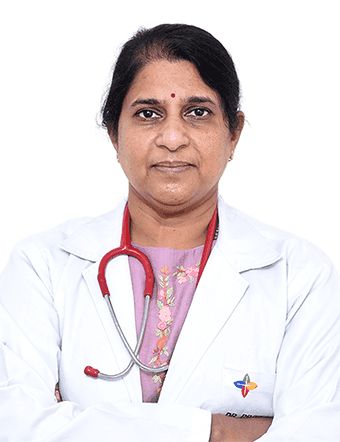 IDCCM

Malviya Nagar, Jaipur
Critical Care Medicine Doctor in Malviya Nagar,Jaipur
Overview
Dr. Priya Mathur is a highly experienced and accomplished medical professional specializing in the field of Critical Care. With an impressive work experience spanning over 22 years, Dr. Mathur has established herself as a prominent figure in the healthcare industry. She currently holds the prestigious designation of Director - Critical Care, reflecting her expertise and leadership in this specialized area of medicine.
Qualification
MBBS
M.D.(Anaesthesia)
IDCCM
Fields Of Experience
She has over 22 years of experience in Critical Care
Awards and Publications
She has authored a review article on "Heat stroke - An update Review Article in Indian Medical Gazette" providing an updated overview of this medical condition
She has contributed to a study correlating clinical and echocardiographic findings in patients with acute myocardial infarction (MI) and hemodynamic impairment, published in the Journal of the Indian Academy of Echocardiography and has published in journal of Indian Academy of Echocardiography on "Clinico- Echocardiographic correlation of MR in patients of acute Mi with hemodynamic impairment"
She has conducted a case-control study examining ventricular dysfunction in asymptomatic diabetic patients, with the findings published in the South Asian Journal of Preventive Cardiology under the name "Ventricular Dysfunction in Asymptomatic Diabetic patients"
She has contributed to research on congenital mitral stenosis and parachute deformity with leaflet abscess, likely published in a medical journal or academic publication named "Congenital Mitral Stenosis, Parachute Deformity with leaflet Abscess"
Areas of expertise
Critical Care
Heart Failure Treatment
Stroke Treatment
Our Locations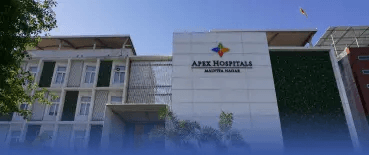 Apex Hospitals
Malviya Nagar, Jaipur
SP-4 & 6, Malviya Nagar Industrial Area, Malviya Nagar, Jaipur Rajasthan, 302017
200 +

Beds

70 +

Doctors

40

Nurses