Dr. Vipul Khandelwal
Director- Medical Services Internal Medicine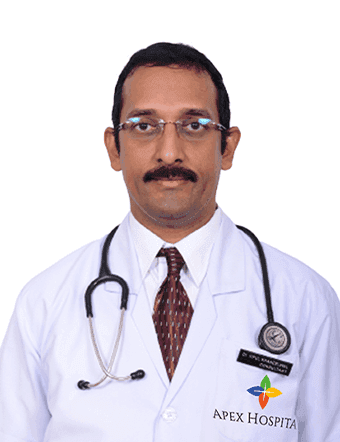 FCIP

Malviya Nagar, Jaipur
Internal Medicine Doctor in Malviya Nagar,Jaipur
Overview
Dr. Vipul Khandelwal is a highly skilled and experienced physician specialising in Internal Medicine. With a passion for providing comprehensive healthcare, Dr. Khandelwal has dedicated his career to the well-being of his patients. He has a special interest in sepsis, a severe infection that can have life-threatening consequences. This focus on sepsis emphasises his commitment to addressing critical medical conditions and improving patient outcomes. His expertise lies in the prevention, diagnosis, and treatment of various diseases and disorders. With years of experience, he has developed a deep understanding of the complexities of internal medicine and remains committed to providing personalised care to his patients.
Qualification
MBBS
MD (Internal Medicine)
IDCCM (Intensive Care and Critical Care Medicine)
FCIP (Fellow of the College of Chest Physicians) for specialised training and expertise in the management of chest and respiratory disorders
Fields Of Experience
He has been working independently for over twenty years as a consultant as a Physician, ICU Care, and handling Emergencies.
He is currently serving as Medical Director at Apex Hospitals
He has worked as a teacher and mentor to DNB Medicine students
He has attended events such as the Mechanical Ventilation Workshop, the Annual Conference of the Indian Society of Critical Care Medicine, and the Asia Pacific Congress of Critical Care Medicine
He is a member of the API (Association of Physicians of India), a professional association that promotes scientific research, education, and training among physicians in India
He is also a member of the ISCM (Indian Society of Critical Care Medicine), an organisation dedicated to advancing critical care medicine and improving patient outcomes in critical care settings
Awards and Publications
He has received multiple prestigious gold medals for his exceptional contributions and achievements in the State level medical conferences
He has actively contributed to medical literature through his publications and presentations in national and international journals
Areas of expertise
Heart Diseases
Stroke
Atrial Fibrillation
Diabetes
Hypertension
Our Locations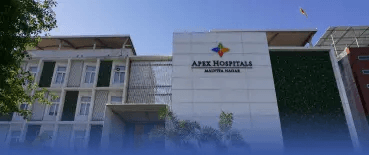 Apex Hospitals
Malviya Nagar, Jaipur
SP-4 & 6, Malviya Nagar Industrial Area, Malviya Nagar, Jaipur Rajasthan, 302017
200 +

Beds

70 +

Doctors

40

Nurses